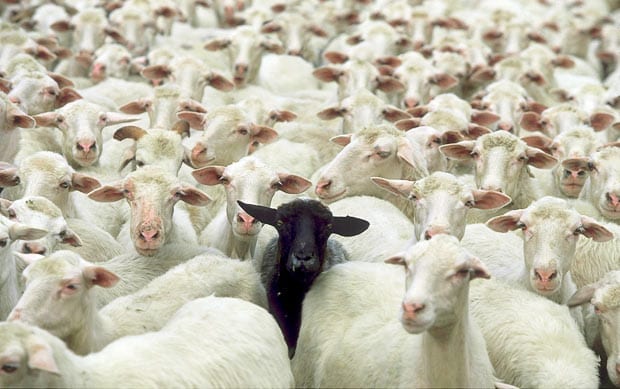 I am not your typical sheep,
I was not apart of the heap;
To be bold and to take a leap,
meant admitting to defeat;

I did not want to play:
I went astray,
Breaking away from the herd;
"Don't be absurd! It's not a herd:
It's a bleeding flock!"
Please do not mock!

I know I am not your typical sight;
I read Animal Farm, anything goes,
Maybe, George Orwell is right,
Oh dear! They are cutting off fingers, ears and toes.